Berry Bowl Smoothie Recipe with yogurt
Berry Bowl Smoothie Recipe
Ingredients:
1 cup Real California milk berry yogurt (or vanilla flavored)

1 cup frozen blueberries

handful spinach

1 Tb. flax seeds

ice or a splash of milk (depending on how thick you'd like it)
Directions: Combine all ingredients. Blend thoroughly. Add ice or a splash of milk to get desired consistency – add ice to make it thicker, add milk to make it a thinner consistency to drink (if you don't want to eat it as a smoothie in a bowl).
Serve topped with nuts, granola or your favorite smoothie bowl toppings.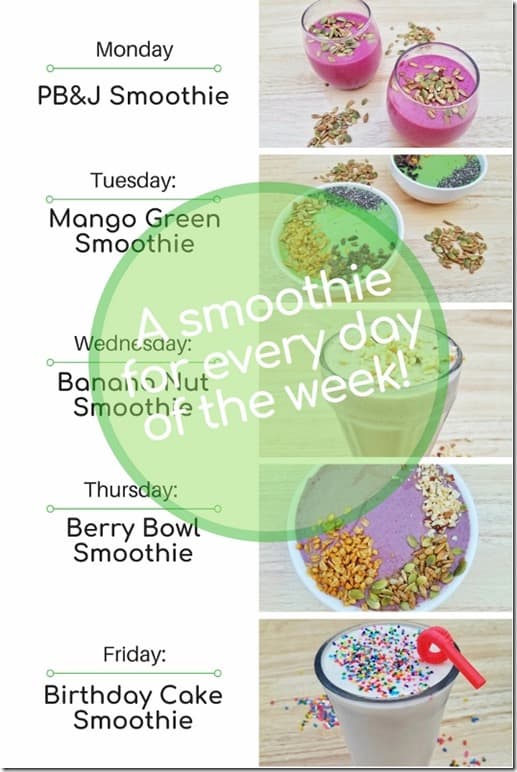 I'm sharing 5 different yogurt smoothie recipes this week!
Check out the other one I did so far:
Healthy Yogurt Smoothie Recipe Round-Up
Peanut Butter and Jelly Smoothie Recipe
Banana Nut Smoothie Recipe
Mango Green Smoothie Bowl Recipe
*More recipes coming soon!*
This post is in partnership with Real California Milk
The post Berry Bowl Smoothie Recipe with yogurt appeared first on Run Eat Repeat.